Hello! Me voilà de retour.
Champex (dans l'eau) est un lieu féérique, nous avons bien profité du soleil, de l'automne, de la cheminée et des myrtilles. J'ai repris finalement avec grand-plaisir la broderie, et voilà maintenant que l'appel du tricot se fait plus grand que jamais, ce soir.
Voyez ce que je suis en train de lorgner:
-----------------------------------


Hi! I'm back.

Champex-le-lac is a true dream-place. The whole family have enjoyed the sun, the autumn, the fire-place and the blackberries. I have finally been stitching again, and with a great pleasure!

But tonight, I am appealed stronger than ever by some other needles. Look what I have been lurking on all evening:


CLAPOTIS
by Jane from yarnstorm


and


on www.knitty.com (pattern here)


by Amy Singer, found on two_pointy_sticks
where you can find the most beautiful wool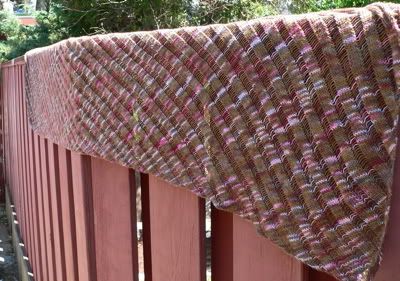 If only I could... (sigh)
Si seulement...